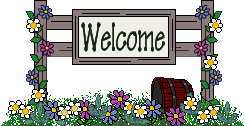 CSR FREE CHART LIST!!!
Where are all the Free Chart sites? Your question is
now answered. Check them all out as each is very
unique as to what they have to offer. We will note if they
change monthly(*) so you can bookmark them to return
often. In the event you have a site to add, just email us.
We hope there is something here for everyone. Enjoy!!


Vote (DAILY) to keep FREEBIES in the TOP 100 Sites


October is breast cancer awareness month
think "--MAMMOGRAM"



>


HEY EVERYONE, LET'S SEE WHAT STATE OR COUNTRY YOU ARE FROM. CLICK HERE AND THEN ON "POST" AND MARK YOUR SPOT ON MY MAP OF VISITORS


Postcard of the Day--Send This!
Or Send a different Posty
BACK TO TOP
[ABOUTME]
[CROSS STITCH]
[EMAIL]